Add your review
Review 2022 Duotone Rebel SLS
2022 Duotone Rebel SLS
mogelijk op voorraad bij leverancier, neem contact op.
The new 2022 Rebel SLS kite from Duotone
The all-new Rebel SLS is changing the expectations of big air and high-performance freeride kiteboarders around the world. Using the new Penta TX frame in combination with the Trinity TX changes the way you think about freeriding and boosting. The new materials, the new design and the Flex Struts make the kite extremely dynamic. The low weight of the kite makes it seem like it has superpowers. Especially in the low-end of the kite the difference is remarkable. With the big sizes it is now even easier to get into the air and stay there longer, even with less wind. As the wind increases, the jumps become higher and the take-off becomes even more impressive. The hang time will certainly amaze you. You can tune the kite in different ways to set the bar pressure and rotation speed to your preference. By default, the Rebel SLS is flown with four lines, but it is also possible to add a fifth line. This is available separately. The new materials, the lightweight materials and a very dynamic handling combined, makes this a great kite for great sessions. Experience it yourself by testing it in our school and you will be amazed.
Features:
- Lots of lift and hang time
- Super fast depower
- Maneuverable and direct power
- Penta TX frame construction
- 15% lighter
- Flex struts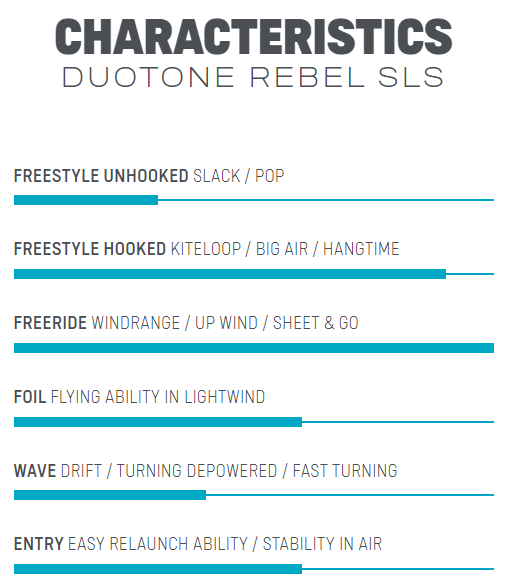 0 reviews
0 stars based on 0 reviews