Add your review
Review 2023 Duotone Dice
2023 Duotone Dice
possibly in stock at supplier, please get in touch with us.
The new 2023 Dice kite from Duotone
The Duotone Dice is a versatile high-performance kite. The goal is a kite that can compete at the highest level in multiple disciplines. Lasse Walker uses the Dice in big air events and Tom Court shows the sickest freestyle tricks with the Dice. Also, in the waves the Dice gives an intuitive feeling in onshore conditions. The Dice is a versatile kite for the advanced kiter. Truly a kite without compromises. The sky is the limit! Test it in our school!
Characteristics:
- Powerful lift, great jumping capabilities and hang time
- Accurate control
- Perfect for kiteloops and unhooked
- Proven original construction
- Tip tuning options
- No pulleys in the bridle system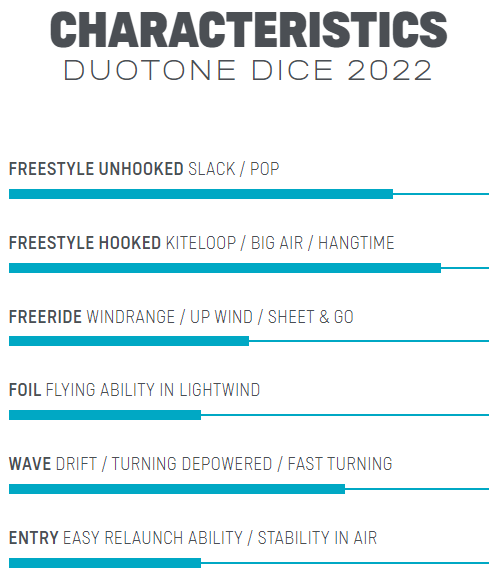 0 reviews
0 stars based on 0 reviews